I originally created this page as a way of helping breaks deejays pick the fattest new tracks every month. This is aimed primarily at the people who don't have access to local record shops to hear new wax. I hope it helps you on your mission to find the boomin subsonic beats!
Bio
Patti's a 23 year old full time student from Burlington, Vermont studying programming and PC networking. Growing up on old school hip hop and reggae 45's introduced him to deejaying at an early age however it wasn't until '93 when he finally got a set of 1200's. Since then he's been heard spinning at many parties around the Vermont area for Flex Records, the only underground record shop in his home state. His musical style of choice is primarily funky breaks and house, although also known for his downtempo sets as well. In '98 keep an eye out for this guy in the New England underground scene.
Flex Records has a DJ crew consisting of the finest Burlington underground DJs with varying styles from house, funky breaks and drum n bass. For more info on booking, tapes, or if you just wanna mailorder some fresh recs, contact the shop 12-7 PM Monday thru Saturdays. The phone number is 1.800.376.FLEX. Or if you happen to be passing through Vermont the address is 161 Main St, Burlington.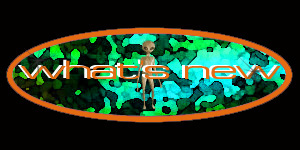 Last Updated: January 18th, 1998
Just added .wav samples for each track in the reviews section. Now you can hear a sound bite of each tune... In case you didn't trust my judgement!

Added new titles for December's top ten.

Added new reviews of December's best breaks.

Added some dope sites in the links section.

Just received a prerelease audio tidbit from my friends at Insomniac Records, JASP 182 - "Integrity" (Insomniac) Keep an eye out for this break in stores soon.

Received promotional material from Funky Robot Records in Fresno California. Their first release is the booty fresh breaks, titled simply, Funky Robot Records #1. It got released a few months back but never made it up to our neck of the woods. Surprisingly good for their first release.
---
Special Thanks
Gotta take this space to pay respect to my crew, my family and everyone who supports our scene:
My ex girlfriend Margaret, I miss you babe! Mom 'n Dad, thanks for lettin me do my thang when I was comin up! Flex Crew, you guys are the best. I never thought we'd all get so damn good at spinnin' recs! Rhett (aka Son of David) introduced me to every form of underground music that I enjoy today! Jon Demus, the wickest mutha in B-Town on two 12's. Cousin Dave, the man with the drum n bass plan. Justin B, the only DJ I ever looked up to. Twist M, got the fat breaks man! Matt M, slammin tracks, tag teamin (I taught you to spin and now you dust my ass!) Grasshopper, for throwin the only parties in town. Tricky Pat, the original Burlington foundation. IceMan for runnin the dopest record shop in New England (Flex), and for hookin me up with gigs in the early days. Zach Eberz, bringin a funky house vibe to B-Town. Eric Niceness keepin the vibes real every Tuesday along with Demus. Capricorn for bringing the Cali vibe and introducing Spaceship Gaia to us. 135 Pearl for supporting the underground music scene when it wasn't shit. Roberto Renna the man who brought the best DJs in the world to our small town and let us locals play at the same gigs! You rip! JK and Kendall for doing the hard work in the beginning, building the foundation. O'jae Gerlack, introduced me to many things musically. Tim Diaz the wickest scratch DJ in VT. Shannon and Noah, we love you guys! Also if I forgot anyone, I'm sorry but props go out to ya!
P.L.U.R.